Fashion For Change Virtual Knowledge Hub launched
If you have visited the Fashion For Change website recently then you have probably noticed our new Knowledge Hub section. The Fashion For Change virtual Knowledge Hub contains a community and resource search tool, a learning space and soon a circularity self-assessment tool for fashion companies, available from January 2022.

Mapping the sustainable fashion ecosystem
The Fashion For Change team made up of international sustainable fashion, circular economy and business development experts spent the year 2021 mapping the European sustainable fashion industry. Under the leadership of the European Sustainable Business Federation – Ecopreneur.eu, the team listed over 200 sustainable fashion companies, designers, organizations and associations from all over Europe.
The Community search tool helps any interested party to find SMEs, designers, start-ups, corporations and support organizations that are active in sustainable fashion. The aim of this tool is to give an overview of the European sustainable fashion ecosystem, stimulate networking and collaboration between stakeholders and provide an opportunity to create partnerships.
Find out your company's circular economy potential and complete the circle
Fashion For Change together with Estonian Academy of Arts soon will add a circularity self-assessment tool for fashion companies to check their business models' compliance with circular economy principles.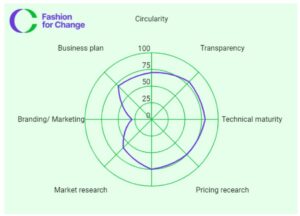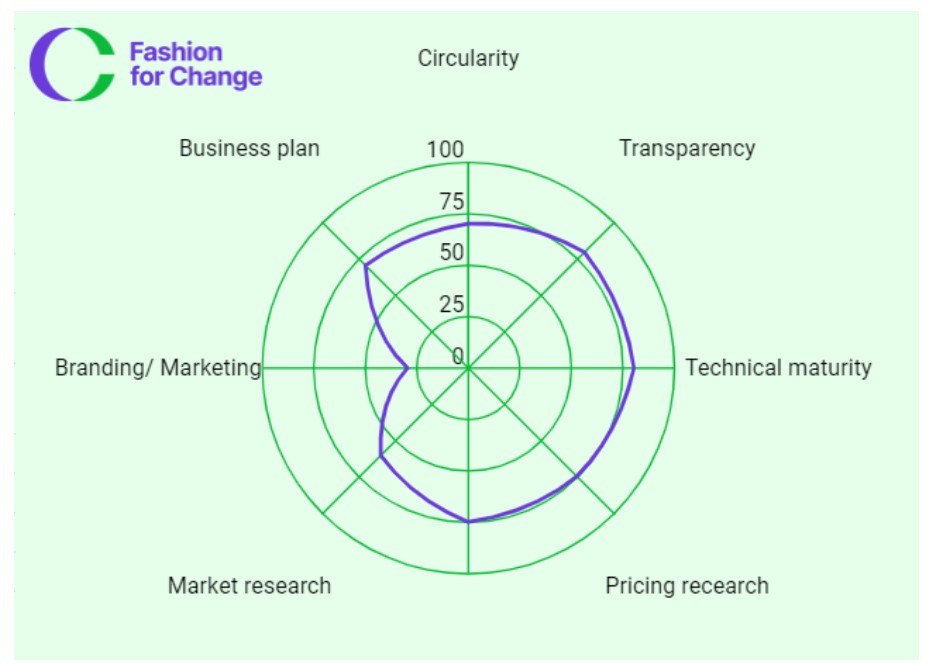 This tool enables businesses to evaluate several circularity and sustainability areas including business and technical readiness. It will help identify elements that need to be improved to turn the business model from linear to circular. The tool will be available on Fashion For Change Knowledge Hub in January 2022. 
The Fashion For Change project will offer a 48-hour designathon for problem solving and a 6-month long Growth Programme for bringing the ideas into life. In addition, it will offer financial support and mentorship for motivated and innovative businesses who want to implement circular business models.
The Fashion For Change open call will be launched in January 2022. For updates follow us on Facebook. 
Opportunity for accessing relevant resources
For the companies who are not ready to apply to the Growth Programme yet and want to learn more about circular fashion, the Fashion For Change virtual Knowledge Hub presents more than 150 learning and support resources. The resource search tool helps to find sustainable fashion training and educational programmes, accelerators and incubators, along with tools, best practice cases, eco-labels, events and conferences, reports and researches, products and much more. The learning section contains articles, reports and webinars.
Fashion For Change search tools and materials are publicly available. The project team is happy to offer additional support for sustainable fashion SMEs, designers and start-ups on demand. For more information regarding Fashion For Change support activities, Growth Programme and project events, sign up for regular updates here or send a message to info@fashionforchange.eu