Until April 19, sustainable designers, startups and companies are invited to join the Open Call for the Fashion For Change Accelerator Programme. Thanks to generous eligibility criteria, a wide range of innovative projects, products and services related to sustainable textiles, apparel and fashion can qualify.
In a competitive textiles and fashion industry that values profitability over sustainability, starting up a sustainable business project tends to be an uphill battle. In addition to unfair prices from fast fashion, it often seems like reliable partners, suppliers and staff are scarce, financiers and potential investors apathetic, and regulation either little supportive or simply overwhelming.
To eventually overcome these challenges, startup founders, designers and entrepreneurs not only need to be in the right place at the right time with the right idea, product or service. They also need the right answers from the right contacts with the right resources to make their ventures work out.
Insights from proper research carried out by Fashion For Change confirm that helpful resources, many of them scattered across hundreds of websites, online platforms and different networks, are often highly specific, hard to find or encrypted in some foreign language. As one of the outcomes, our study suggests that founders need practical support with capacity building especially by drawing on expertise and support from local communities and online networks through both virtual and personal interaction.
High chances to qualify
This is where the Fashion for Change Accelerator Programme comes to play.
Built on a methodology that stems from our own research, the aim of the 2-year Growth Programme" is to help textile and fashion designers, startup founders and small and medium size companies (SMEs) build capacity through a hands-on support scheme. This includes, among other things, educational measures like study visits and professional mentoring, networking opportunities with potential partners and sponsors, and financial support in the form of 25 grants of up to 15.000 Euros. Participants of the Accelerator Programme can use these non-equity funds for external services like marketing, accounting or business consulting, as well as for training, certification, events, travel, and other business purposes, with the exception of staffing. 
Following an Open Call (until April 19), Fashion For Change will invite 35 project teams to a "Fashion Sprint Hackathon". 25 of them will be receiving specific support with their ventures in terms of capacity building, access to networks, personal coaching and financial grants. In addition, five project teams will get mentoring on investment readiness and be promoted to a wider audience to create awareness about their innovative potential and the viability of circular fashion models.
Eligibility criteria for the open call are deliberately kept very broad to accept a wide range of ventures related to sustainable textiles, fashion and apparel. Eligible are individuals like designers as well as early-stage startups, scale-ups, SMEs, including sustainable service providers. To apply for the Open Call and Accelerator Programme, they are required to team up with at least one other partner from a different European country (EU 27 and associated countries like the UK). Once these boxes are checked, the chances for applicants to enter the Accelerator Programme are actually pretty high. 
Finding the right partner
While for more established companies and projects it's easy to pick an existing supplier, research partner or service provider, some early-stage start-ups see this "transnational partnership" requirement as a challenge as their ecosystem is typically rather local. Fashion for Change has anticipated this challenge by putting in place a number of resources:
The Fashion for Change Knowledge Hub is a good starting point. An online database hosted on the Fashion for Change website, it provides free access to useful contacts and resources related to the sustainable fashion industry. In case this desktop research doesn't score a hit, candidates can continue their search in a Matchmaking workshop on March 24. Last but not least, Fashion for Change will provide personal assistance on demand by leveraging their networks to identify potential partners and make sure project teams will submit their proposal by April 19th when the Open Call formally closes.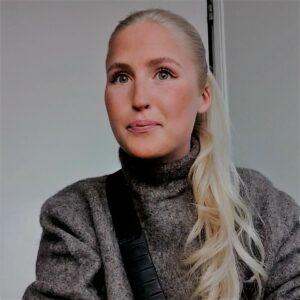 View from a startup's perspective
"Connecting with different people with complementary skills we would learn from and collaborate with could actually be the key to our success," states Evi Oivanen, Co-founder and CEO of Cuitu, an early-stage startup from Finland that produces accessories from leftover materials. "We have decided to participate in the Open call for the Accelerator Programme together with a designer from the U.K. we're already working with. I believe it would give us a great opportunity to meet like-minded people including fellow entrepreneurs, potential partners and investors."
Even though she is realistic about the fact that the Accelerator is only one "piece of the puzzle" to support her startup in the uphill battle for success, "it might become a jumping board for Cuitu's internationalization plans". No matter if her company gets qualified or not, "it would be great if the Fashion For Change network continued to be accessible so that conversations could continue even after the Accelerator has ended."  Her full video testimonial is available in the Knowledge Hub.
Companies interested in the workshop and Accelerator Programme can find further information and sign up at www.fashionforchange.eu/accelerator-programme