Twenty-Four Innovations to Rock The Fashion Industry
On March 14, 2023, the Fashion for Change Accelerator culminated in the Final Demo Day, where 24 startups pitched their sustainable fashion projects to 130+ participants from all across Europe, 30% of them investors.
The 24 international teams were assessed by a jury of twelve according to their live-pitches and their performance during the six months of the Fashion For Change Accelerator Programme they participated in. All teams aim at changing the way how clothes are produced, how long they are used and how long they last until they are being discarded. They do so by optimizing the use of resources and the lifetime of garments, either by providing a platform for responsible and sustainable sourcing and buying, or services for mending, repair and reuse, – a wealth of creativity and potential!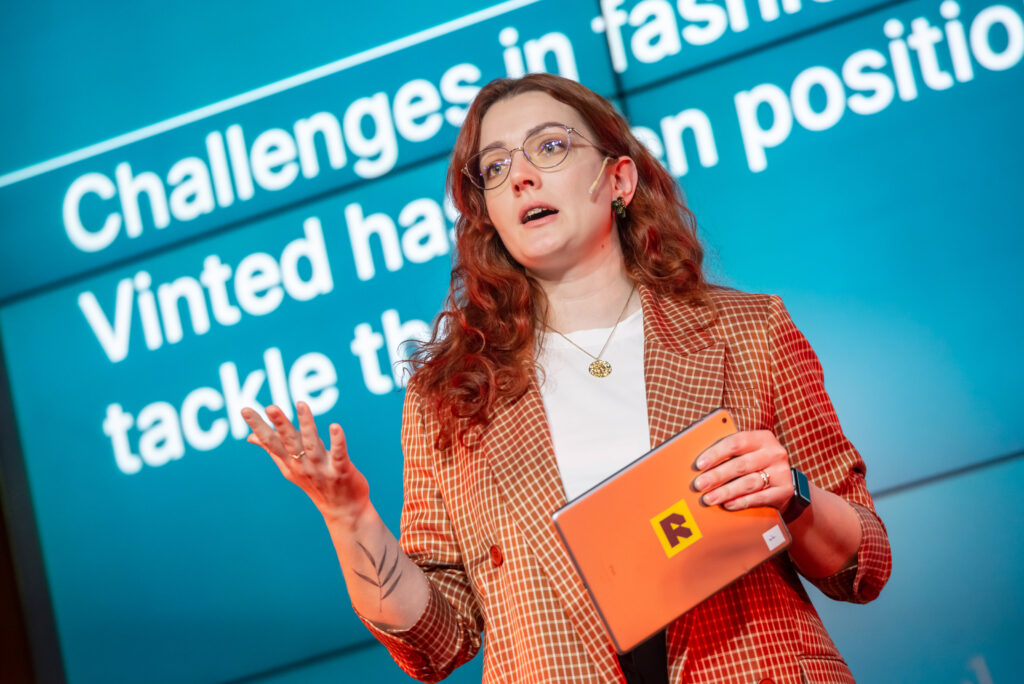 Ethical by design
One area where the fashion industry needs improvement is in taking an ethical stance for its entire supply chain. If you want to enjoy fur for its feelgood factor in a truly ethical manner, you can choose to wear Biofluff. For ethical, handmade and eco-friendly knitwear without chemicals, there is the British Alpaca Fashion Company. For other types of ethical and responsibly-made clothing, COSH helps find sustainable shops around you.
Looking upstream, Manufy provides a sustainable fashion sourcing platform while Tex.Tracer gives an insight into a company's supply chain to show how aligned its brand and ethical values really are. Open Studios, for their part, help connect designers and manufacturers with sustainable sources, regardless of their location. Two companies that look into the impact of your wardrobe are Candour, who develop digital product passports for optimised recycling, and Ask Quinn – a personal AI assistant that supports you in making better, more sustainable choices.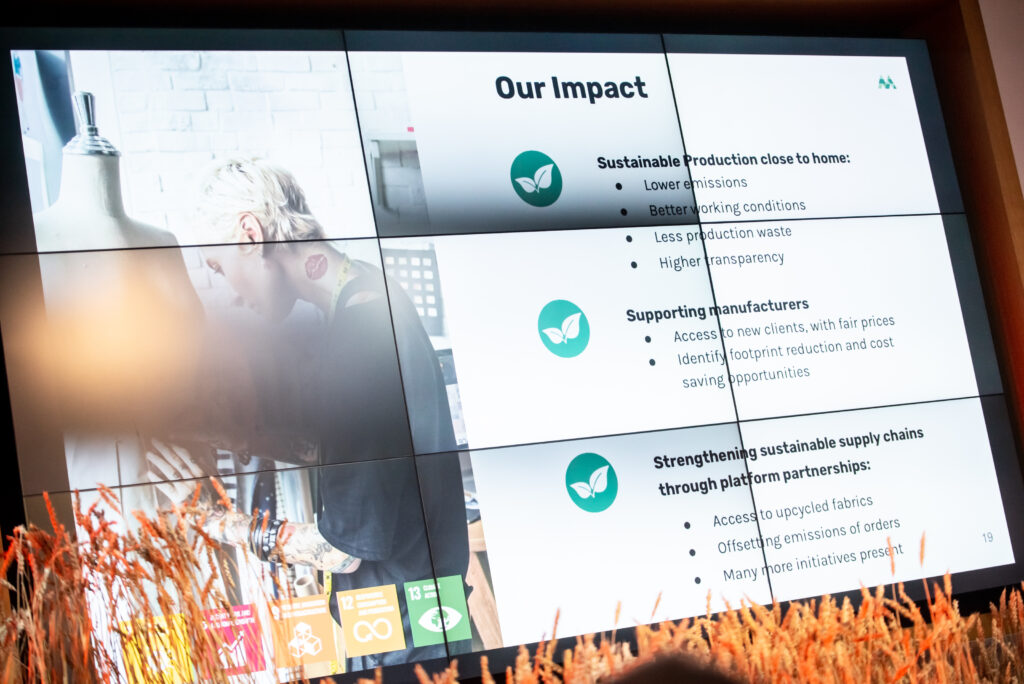 Smart and long-lasting
Another way companies can boost sustainable fashion is through eco-design. Agogic, for example, produces durable outerwear from up-cycled marine litter and plastic bottles. By choosing Salubata modular sneakers instead of a conventional brand, you reduce plastic waste and support a zero waste business. A gender-fluid brand, CUITU creates high-quality hand bags and accessories made of leftover materials from the textile production process, Lebiu Design uses a range of materials made out of cork stopper's waste from the island of Sardinia, and Make Land utilizes surplus stockpiles as resources to build into enduring fashion items.
Other teams presented more sustainable alternatives to conventional fashion products and ways of production. Both Modus Circulum and One Essentials create comfortable clothes that are ethical, chemicals-free and created from up-cycled fabric. Our Pocket Hero designs children's' clothes with smart pockets for insulin pumps, allowing kids with diabetes to be physically active by combining functionality, comfort and sustainability. Textoras, Menddie Repairs and Fix That Shirt provide online reconditioning, mending and repairing services to give quality clothes a second life. SwapShop and EcoDicta presented solutions to rent and exchange second-hand clothes. Last but not least, The Rewear Company presents a sharing platform for second-hand baby and children's clothes.
A full line up of all 24 projects is available HERE.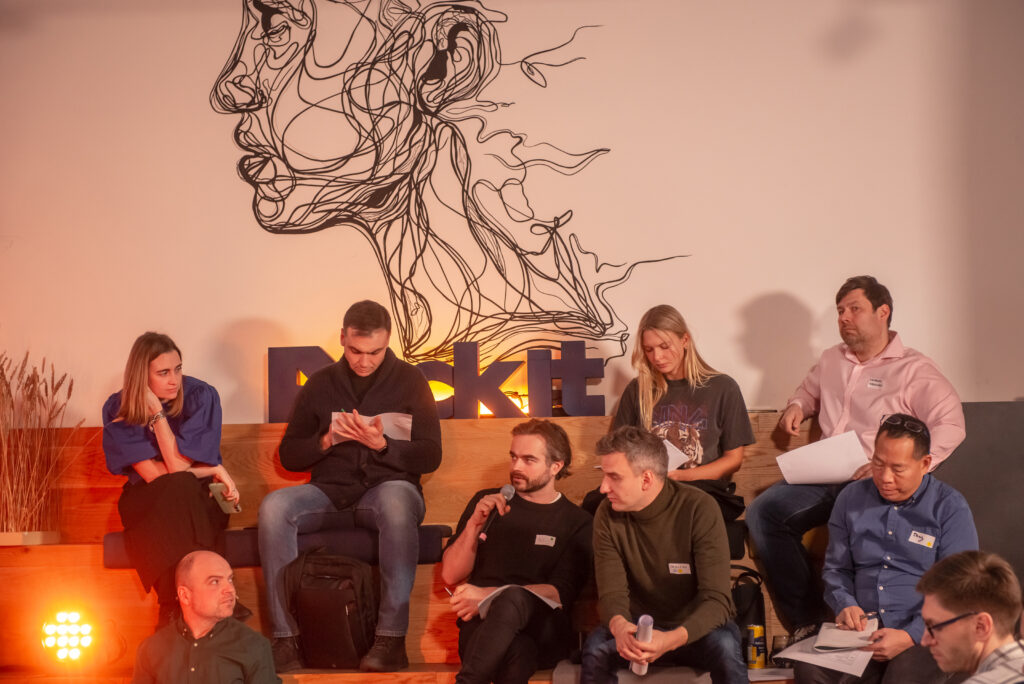 Getting ready for the next investment round
The aim of the Demo Day was to select startups that are investment-ready and stand by for an additional boost. Most of the external jury members were from Venture Capital companies, but angel investors, co-founders of successful fashion scale-ups, and sustainability experts were also represented. Internal jury members were from the Fashion For Change consortium, including Katalista Ventures, EKA and Ecopreneur.eu. During the Demo Day, the 24 teams already had the chance to knit ties with investors in the form of "speed dating". 
After the teams had pitched their sustainable fashion products and solutions, the jury selected the following five startups to participate in the final sprint of the Fashion For Chang Growth programme: Fix That Shirt, Lebiu Design, Manufy, Menddie, and The Rewear Company. In the final sprint towards the end of the Fashion For Change Growth Programme, these projects will receive additional financial support and personal assistance to get their projects ready for more fundraising and investors.