Accelerator Flashback – Reflections, Figures And Results
With the first phase of the Fashion for Change Growth Program coming to an end, let's sit back and draw some conclusions for future projects. To this end, we asked participating startups and their mentors to share their thoughts and opinion in an online survey.
For the 24 startup teams and their partners, participating in the Fashion For Change Accelerator Programme has been a journey full of meetings, mentoring sessions, pitching exercises, hard work and lots of fun. It culminated in the final "Demo Day", an on-site event with pitches to investors, which gave startups an amazing opportunity to present themselves: "We had some good conversations with Vinted and also spoke to some investors. It was interesting to learn what they are looking for before they put money into a startup".
It was nice to see that, from the 27 respondents, startups showed a high level of satisfaction with the Fashion for Change accelerator programme in general (94%): "The program catapulted me into developing bringing circularity into my offering. I had zero knowledge on this. Thanks to the programme, I also got the funding – and the courage – to participate in an international trade show like Neonyt".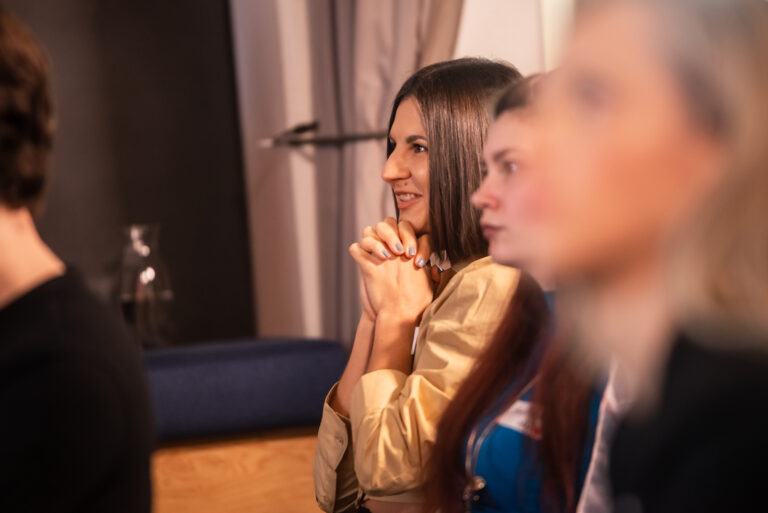 While two out of three participants prefer hybrid to online events, purely online formats such as virtual trainings or workshops don't get any approval at all, as people believe that "online will never be able to create the connections between people". Onsite activities, on the other hand, are highly appreciated by almost everyone, as they allow face-to-face conversations and consultations in an informal and often spontaneous way. For these reasons, in-person events like the two study visits, workshops and the final Demo Day were described as "the most interesting part of the accelerator". Quote: "All the events were extremely relevant and gave us an opportunity to network with other relevant actors from the industry."
When it comes to mentoring, opinions are varied: While more than half of the respondents were satisfied with their mentors, one third were more critical. However, only one single startup believed that the mentoring part was "not useful at all". Comments emphasize the fact that expectations among the 24 startup teams were diverse from the start, – an insight mentors and organizers will be taking into account for similar projects in the future. Especially the individual development plan template used by startups and their mentors to track progress was considered useful.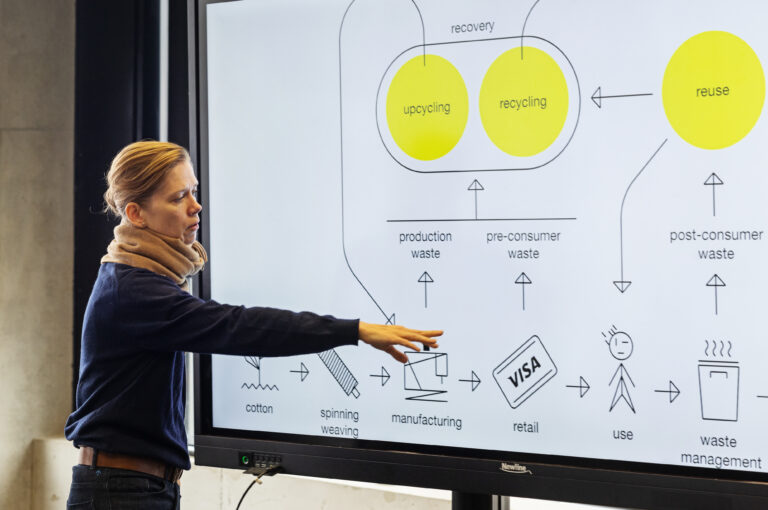 Some positive feedback about participating in the Fashion For Change Growth Programme:
"We learned many things, got insights from fellow entrepreneurs, developed skills how to convince investors and how to run international brand collaboration"
"We became better in pitching to investors and understanding how to measure impact"
"The Programme helped us raise funds for growing our company and to top-up our financial mix for our 600,000€ seed round."
"We managed to grow our user base by 10, raised 100,000€ and gained visibility in various international platforms"
"We discovered a more scalable, upcycled material stream and tested it in he market. We also gained access to business networks in the Netherlands with the help of our partner"
The Knowledge Hub published on the Fashion for Change website proved to be a valuable resource, especially for using the Self-Assessment tool. More than 40% of users found it "very useful", while others thought it could be improved, for example by adding questions for specific company types and business models. While nearly all mentors found the Growth Programme a positive experience, some underlined the importance of setting clear objectives for each startup from the start considering their different needs, development stages and mind-sets.
Mentors expressed their interest in keeping in touch with "their" startups and Fashion for Change consortium members to follow-up on trends in fashion tech and to re-assess the impact of the growth programme at a later stage. One conclusion everyone could agree on was that "sustainable fashion startups need more accelerator programmes like this".